Surprising Truth: Titleist Tour Soft Vs TruFeel Golf Balls
Are you ready to learn the mysteries of golf balls? Prepare for a shocking revelation: the intense duel between Titleist Tour Soft and TruFeel golf balls! Prepare to be astounded as we uncover the main differences that will transform your game. Prepare to select your ultimate golfing companion and elevate your game to new heights. The shocking reality awaits!
The Importance of Choosing the Right Golf Ball
Choosing the perfect golf ball can have a huge impact on your game. Each player's swing characteristics and preferences are unique, and the golf ball you select should complement your style. Distance, feel, spin, control, and durability are all important factors to consider while making a decision.
Titleist Tour Soft: Unleashing Performance
Features and Construction
The Titleist Tour Soft golf balls are designed using cutting-edge technologies to provide great performance. The core of the ball is engineered for optimal energy transfer, resulting in more distance off the tee. The 4CE grafted cover is pleasant to the touch while remaining durable.
Enhanced Distance and Feel
The Tour Soft's core design allows for less compression, which results in faster ball speeds and greater distances. This function is useful for players who want to get more yardage without surrendering control. Furthermore, the Tour Soft's sensitive feel delivers a pleasing experience of impact.
Spin and Control
The Tour Soft's urethane cover improves greenside spin and control. This trait is very useful for those who rely on their short game and wish to hit accurate shots around the green. The Tour Soft's spin and control properties can help you score lower. Read Full Review.
Durability and Longevity
The durability of Titleist Tour Soft golf balls is well renowned. The 4CE grafted cover increases scuff and cut resistance, resulting in a longer lifespan. This resilience guarantees that the Tour Soft performs well over numerous rounds.
Titleist TruFeel: The Perfect Balance
Characteristics and Design
Titleist TruFeel golf balls are designed to provide a good mix of distance, control, and feel. The low-compression core of the TruFeel supports higher ball speed while preserving a soft feel. The ball's overall performance is enhanced by the patented TruFlex cover.
Softness and Feel
The low-compression core of TruFeel gives a gentle feel off the clubface, allowing players to receive outstanding feedback on every shot. Golfers who prioritize a pleasant sensation during play place a high value on this quality. The softness of the TruFeel helps to an enjoyable round.
Accuracy and Consistency
Titleist TruFeel golf balls are engineered to fly with precision and consistency. The aerodynamic dimple pattern improves ball stability and reduces undesirable side spins. This design feature aids players in maintaining control and shooting straighter shots, thus boosting accuracy. Read Full Review.
Durable Cover
The TruFeel's cover is built to last, ensuring the ball's lifetime without sacrificing performance. Because of this feature, the TruFeel is a dependable alternative that can survive the demands of play round after round.
Comparing Titleist Tour Soft and TruFeel
It's critical to evaluate the differences in performance and attributes while deciding between Titleist Tour Soft and TruFeel.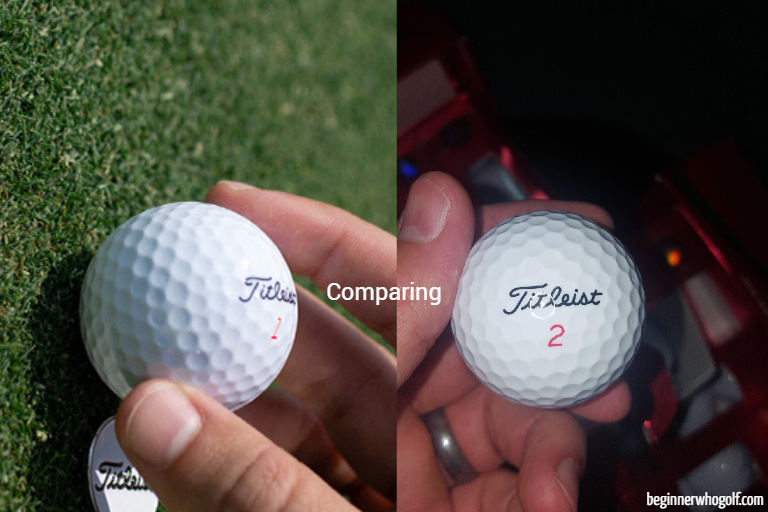 Performance Differences
Titleist Tour Soft is designed to increase distance off the tee while also providing great greenside control. It has a slightly stiffer feel than TruFeel, making it ideal for players who choose distance over spin and control.
In contrast, Titleist TruFeel strikes a balance between distance, control, and feeling. It has a gentler feel and increases precision and consistency. TruFeel is an excellent alternative for players looking for a combination of distance and a pleasant impact sensation.
Swing Speed Compatibility
Titleist Tour Soft is engineered to perform well with moderate to high swing speeds. Its construction allows for optimal energy transfer, resulting in increased ball speed. Players with faster swing speeds can take advantage of the Tour Soft's performance benefits.
Titleist TruFeel, with its low compression core, caters to a wider range of swing speeds, including players with a slower tempo. The TruFeel's design ensures optimal distance and control, regardless of swing speed.
Greenside Control
Both Titleist Tour Soft and TruFeel provide excellent greenside control, allowing players to execute precise shots around the green. However, the Tour Soft's urethane cover enhances spin and control to a greater extent, making it a preferred choice for players who rely heavily on their short game.
Read More: How to chip a golf ball?
Price Considerations
Within their respective categories, Titleist Tour Soft and TruFeel are reasonably priced. The Tour Soft, with its advanced innovations and performance characteristics, is slightly more expensive than the TruFeel. When making a purchasing decision, keep your budget and performance objectives in mind.
Choosing the Right Golf Ball for Your Game
Choosing the appropriate golf ball necessitates a careful examination of your playing style, preferences, and priorities. Here are some things to think about: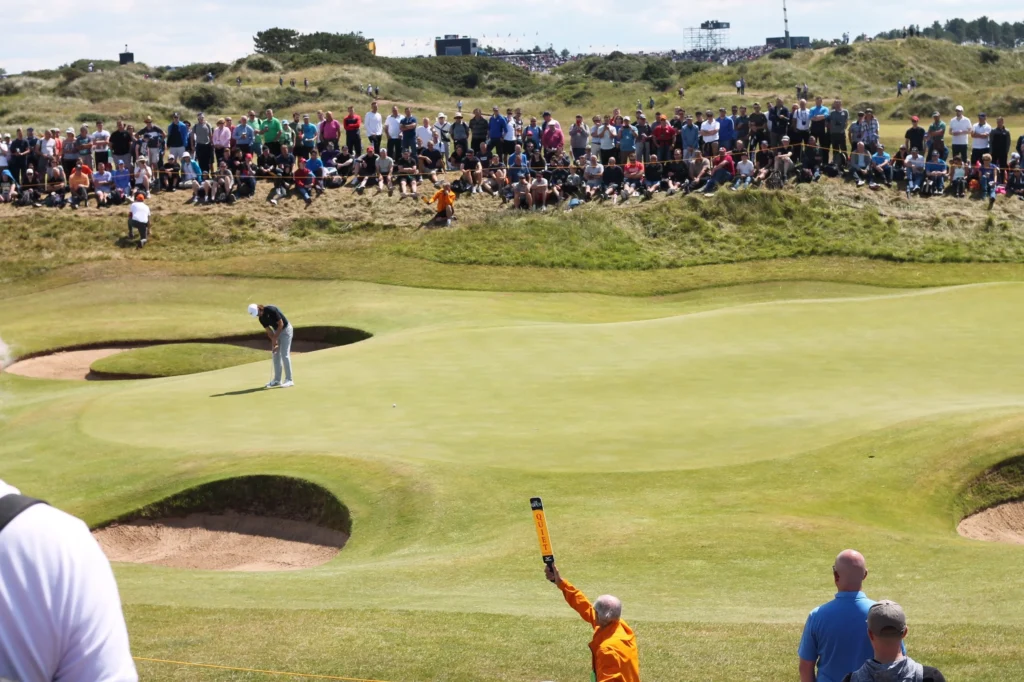 Assessing Your Playing Style
Take into account your swing speed, skill level, and the aspects of your game that need to be improved. Determine whether you want distance, control, or a balanced approach.
Identifying Your Priorities
Determine which factors are most important to you, such as distance, feel, spin, or control. Find a golf ball that matches your priorities and improves your performance in those areas.
Trying Different Options
Experiment with many golf balls to find the one that best suits your game. Take advantage of Titleist's ball fitting procedure or seek advice from a golf professional.
Conclusion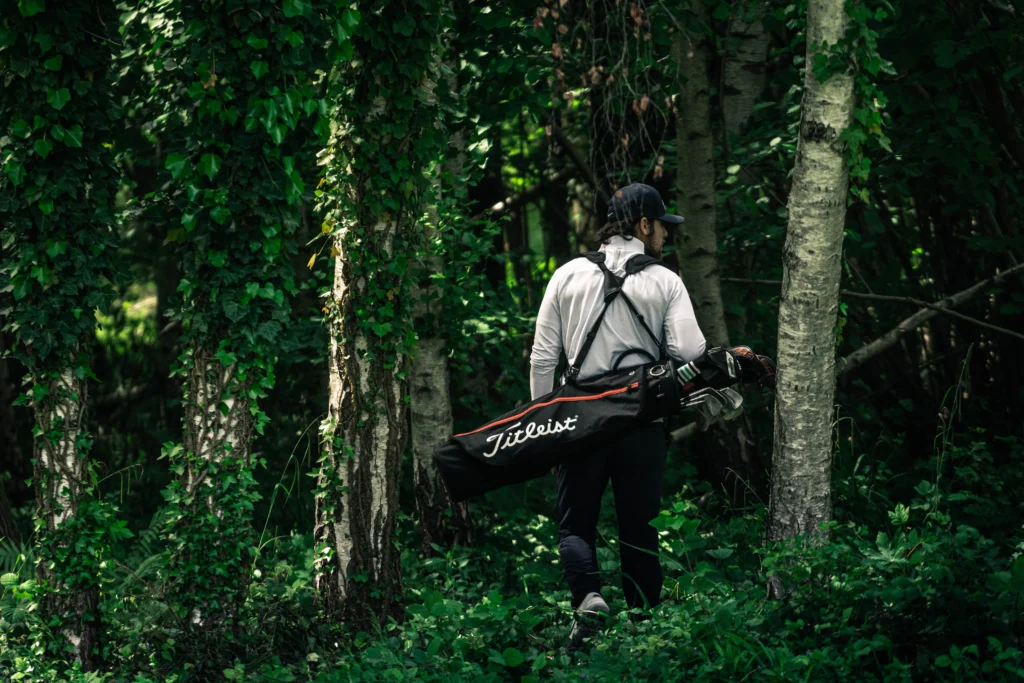 When comparing Titleist Tour Soft and TruFeel golf balls, both provide excellent performance and suit different player preferences. The Tour Soft excels at providing increased distance, spin, and control, making it an excellent choice for those looking for a balance of distance and short-game performance. The TruFeel, on the other hand, has a softer feel, more accuracy, and consistency, making it desirable to golfers who appreciate a pleasant sensation as well as consistent performance. Finally, the best option is determined by your personal playing style and priorities.