Koepka Overcomes Demons To Win P.G.A. Championship And Boost LIV
Brooks Koepka, a member of the controversial LIV Golf League, secured his fifth major championship victory by triumphing over a star-studded field at Oak Hill Country Club in Rochester, N.Y. The win not only vanquished Koepka's personal demons but also provided a significant boost to LIV's reputation.
Koepka's path to victory was paved with challenges, including a gruesome knee injury and unfulfilled ambitions. After faltering in the final round of the Master's Tournament, he made a solemn promise to himself never to dwell on negative thoughts again. His redemption came on Sunday evening when he clinched a two-stroke victory at the P.G.A. Championship, marking his first major title since 2019. This win ties him with golf legends Seve Ballesteros and Byron Nelson in terms of major victories.
Amidst the celebrations, Koepka acknowledged the significance of this triumph given the tumultuous events of recent years. He received an overwhelming number of congratulatory text messages, solidifying the importance of this victory in his career. As the first LIV Golf member to win a major championship, Koepka's accomplishment served as a testament to the league's legitimacy, despite ongoing criticisms regarding its association with a repressive government and its controversial intentions.
Although the victory undoubtedly benefits LIV Golf, Koepka expressed his primary focus on personal growth and success. The doubters who claimed his competitive days were over were silenced by his impressive three-under-par 67 on Sunday, resulting in a nine-under total for the tournament. Koepka's resurgence is a remarkable feat, considering his lackluster performances in the 2022 major season. However, he remained confident in his recovery and expressed gratitude for his restored health, which played a vital role in his return to form.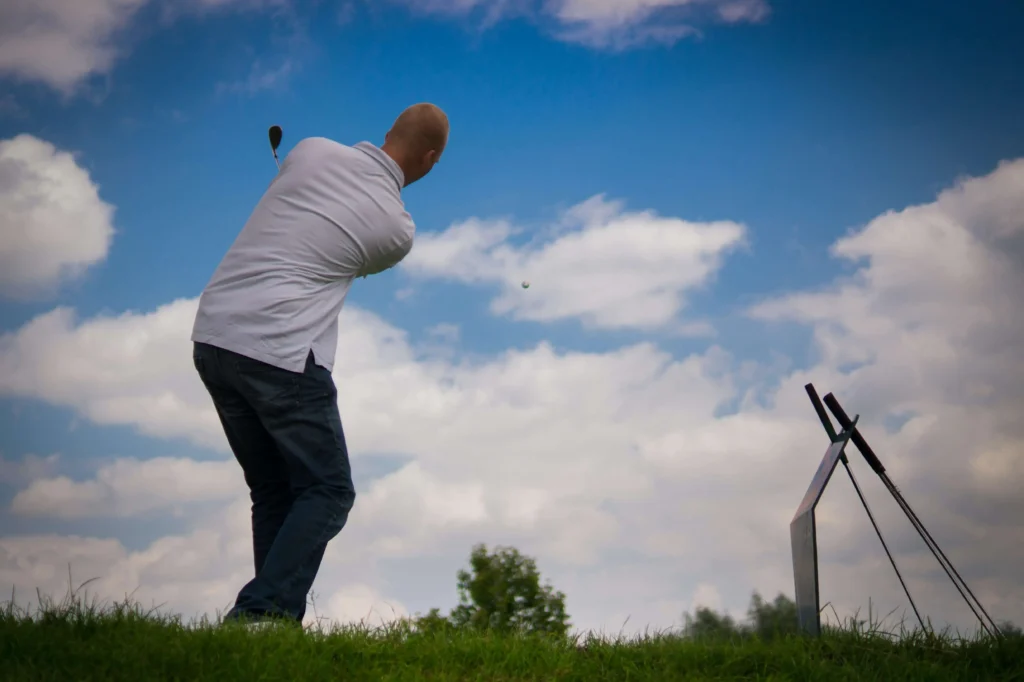 Koepka's journey to victory was far from straightforward, as evidenced by his underwhelming start with a two-over-par 72 in the tournament's first round. Yet, the challenging nature of Oak Hill, coupled with its treacherous rough, and demanding bunkers, created a fiercely competitive P.G.A. Championship reminiscent of the 2008 contest at Oakland Hills. Only 11 players finished below par out of the 156 participants, a notable contrast to the 2013 edition where 21 players ended in the red.
The final round saw impressive performances from other players, such as Viktor Hovland, the rising Norwegian talent, and Scottie Scheffler, ranked second in the Official World Golf Ranking. However, the spotlight was firmly on Koepka, whose standing in the rankings had suffered due to his association with LIV Golf. Despite entering the tournament ranked 44th, Koepka's victory served as a reminder that success on golf's biggest stages is not limited to players participating solely in traditional 72-hole events.
Brooks Koepka's triumph at the P.G.A. Championship symbolizes a personal and professional victory, dispelling doubts and boosting both his own career and the reputation of LIV Golf.
Join us or visit our news page for more captivating stories, breaking news, and exclusive coverage. Stay informed and be part of our community as we bring you the latest updates and insights across various topics. Don't miss out on the opportunity to engage with our content and stay connected with the world around you. Explore our news page now!