Calling all novice golfers eager to enhance their skills! Look no further in your quest for the ultimate golf balls. Prepare to be introduced to a premium assortment of Titleist golf balls tailored specifically for beginners, designed to meet your unique requirements. Brace yourself for a remarkable transformation in your golfing endeavors as these extraordinary balls redefine the game, elevating your distance, precision, and command.
Whether you're taking your inaugural swing or refining your abilities, the acclaimed Titleist balls serve as your gateway to unparalleled achievements. Get ready to make a lasting impact on the golfing world and set off on an incredible journey as a passionate golfer. Discover and unleash your hidden abilities like never before!
Understanding the Significance of Golf Balls for Novices
As a beginner golfer, your swing speed and skill level are still in development. Selecting the right golf ball can compensate for any shortcomings in your swing and maximize your performance. The construction, compression, and spin characteristics of a golf ball directly influence factors such as distance, control, and feel.
Factors to Contemplate When Choosing Golf Balls for Beginners
Before delving into the specific Titleist golf ball options for beginners, let's explore the key factors to consider when making your selection.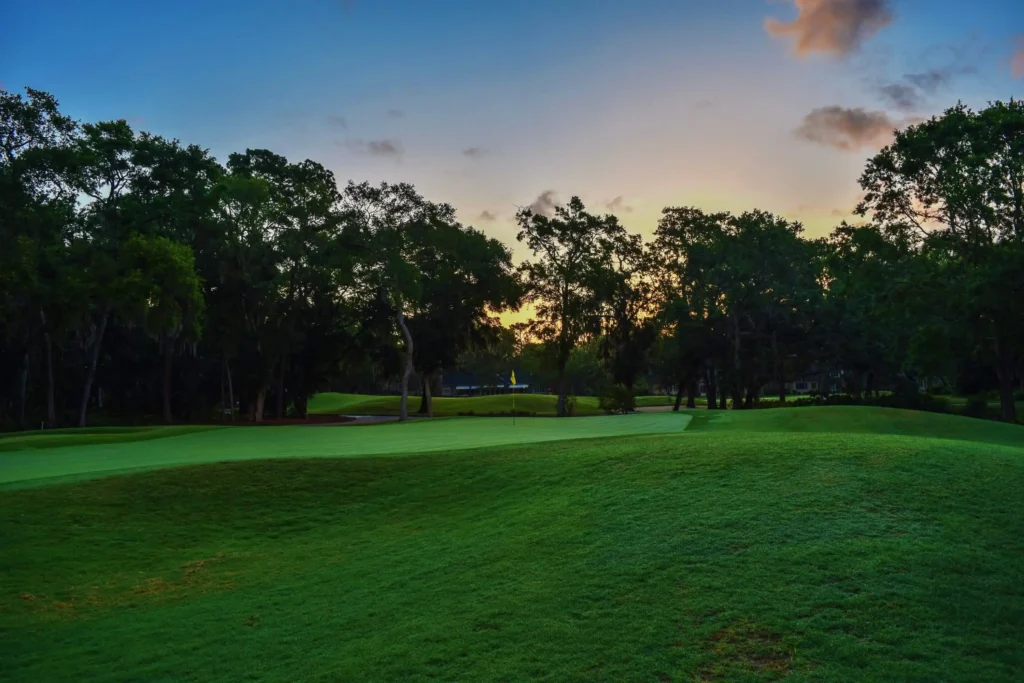 Construction and Materials
Golf balls typically feature a two-piece, three-piece, or multi-layer design. Two-piece balls, like the Titleist DT TruSoft, offer durability and distance, making them ideal for beginners. Conversely, multi-layer balls provide more control and spin but are better suited for intermediate to advanced players.
Compression and Spin
The compression of a golf ball affects its feel and responsiveness. Lower compression balls, such as the Titleist Tour Soft, compress more upon impact, providing a softer feel and generating more distance for slower swing speeds. Spin, on the other hand, influences a ball's ability to hold its trajectory in the air and stop on the green. Beginners like you generally benefit from low to mid-spin balls, which help you in reducing unwanted side spin and providing more forgiving shots.
Durability
As a beginner, you may find yourself parting with golf balls more frequently. Opting for a durable ball, such as the Titleist Velocity, ensures your investment lasts longer and endures the occasional errant shot without significant damage.
The top recommendation
Titleist DT Trusoft
The Ultimate Blend of Distance and Mastery. Enhance your gameplay with this golf ball engineered for optimal distance from the tee and an unparalleled gentle touch, guaranteeing unparalleled precision and unwavering uniformity in every swing.
Shop Now
Top Titleist Golf Balls for Novice Golfers
Now that we have a comprehensive understanding of the factors to consider, let's explore some of the finest Titleist golf balls specially crafted for beginners.
The Titleist DT TruSoft golf ball combines excellent distance, feel, and durability. Its low compression core enables increased distance even with slower swing speeds, while the TruFlex cover provides a soft feel and enhanced control during short-game situations. The DT TruSoft stands as a reliable option for beginners like you who're seeking a forgiving and versatile golf ball.
The Titleist Tour Soft golf ball aims to deliver a responsive feel and outstanding distance. With its larger core and ultra-thin 4CE grafted cover, the Tour Soft offers a soft compression that ensures consistent performance throughout the game. Its low spin design aids beginners in achieving straighter shots, while the responsive feel contributes to improved confidence and control.
If distance holds paramount importance for you, the Titleist Velocity golf ball proves an excellent choice. With its high-speed LSX core and NaZ+ cover, the Velocity provides exceptional distance off the tee and throughout your bag. Its resilient design ensures durability and consistent performance, making it suitable for beginners seeking long and powerful shots.
Engineered to offer maximum distance and control for players with slower swing speeds, the Titleist TruFeel golf ball boasts a low-compression core that generates longer distances, while the TruTouch cover enhances feel and control. With its affordable price point and forgiving performance, the TruFeel presents an ideal option for beginners aiming to improve their game.
Comparison of the Finest Titleist Golf Balls for Beginner Golfers
To further aid you in your decision-making process, let's compare the top Titleist golf balls for beginners based on crucial performance factors.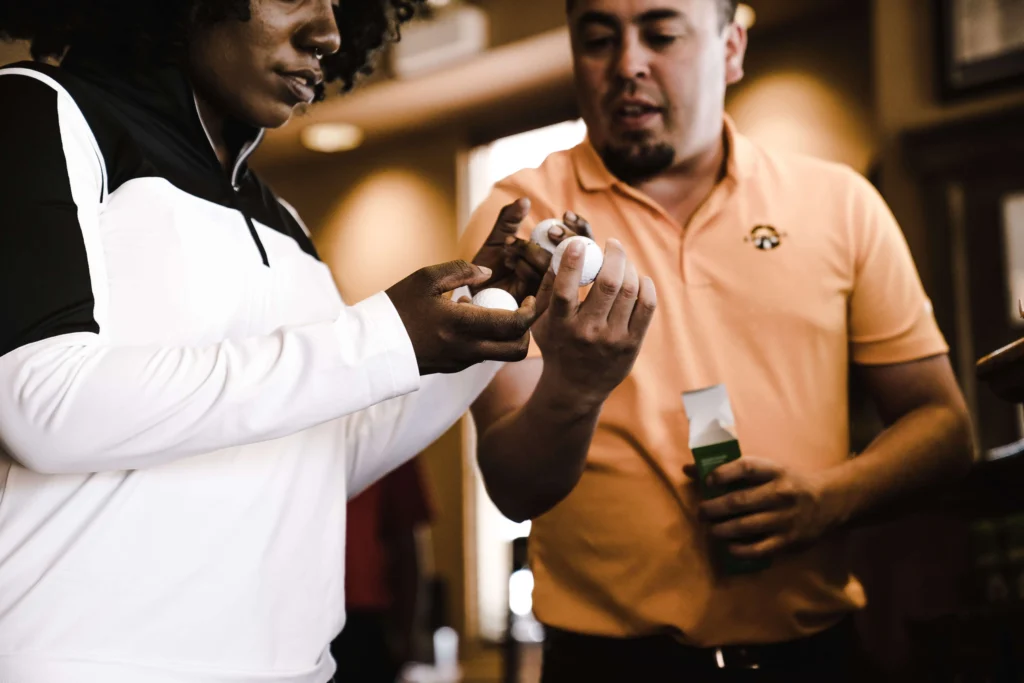 Distance and Feel
The Titleist Velocity excels in terms of distance, delivering exceptional performance off the tee. If a softer feel is of utmost priority, both the DT TruSoft and Tour Soft provide excellent options with reliable distance capabilities.
Control and Accuracy
For beginners, control and accuracy stand as vital aspects of the game. The Titleist Tour Soft and TruFeel shine in this domain, offering a balance between distance and the ability to shape shots. The DT TruSoft also delivers good control, making it suitable for beginners seeking enhanced accuracy.
Price and Value
Regarding price and value, the Titleist TruFeel emerges as an affordable option that doesn't compromise on performance. The DT TruSoft and Tour Soft strike a balance between price and features, while the Velocity provides premium distance performance at a slightly higher price point.
How to Select the Right Titleist Golf Ball for Your Game
Choosing the perfect Titleist golf ball hinges on your skill level, swing speed, and personal preferences. Keep the following factors in mind when making your decision: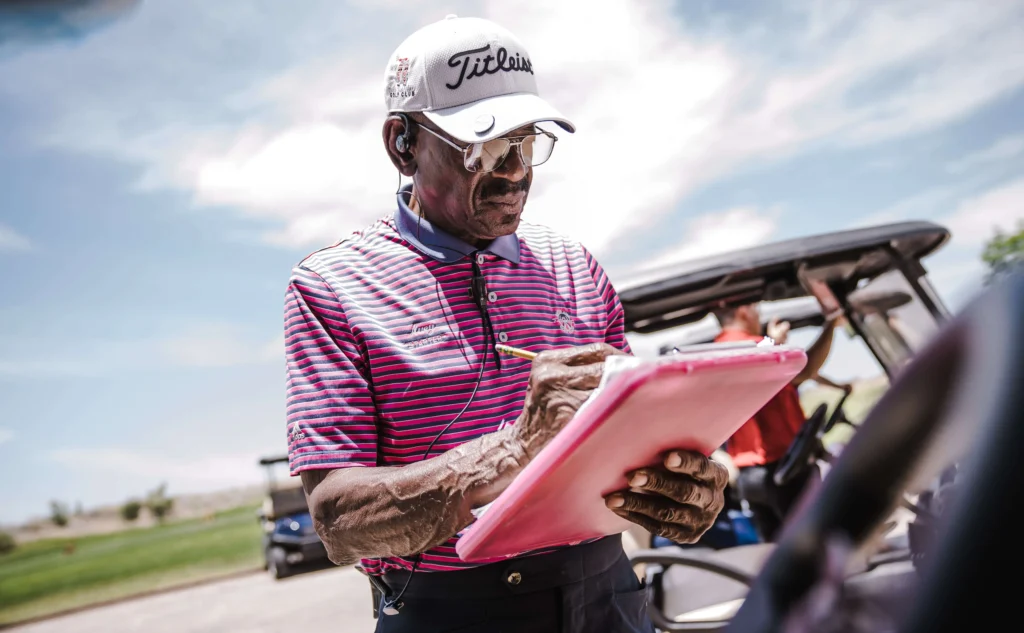 Skill Level and Swing Speed
If you're a beginner with a slower swing speed, options like the DT TruSoft, Tour Soft, and TruFeel suit your game admirably. These balls offer forgiving performance, maximum distance, and control.
Personal Preferences and Playing Style
When it comes to golf balls, everyone has their own personal preferences and playing style. Some golfers prioritize distance and power, while others focus on the feel and control of the ball. It's important to consider your own playing style and identify the aspects of your game that you want to improve in order to make a well-informed decision about the type of golf ball that suits you best.
Tips for Improving Your Golf Game as a Novice
While selecting the appropriate golf ball holds importance, equally crucial is working on improving your overall game. Here are some valuable tips for beginner golfers: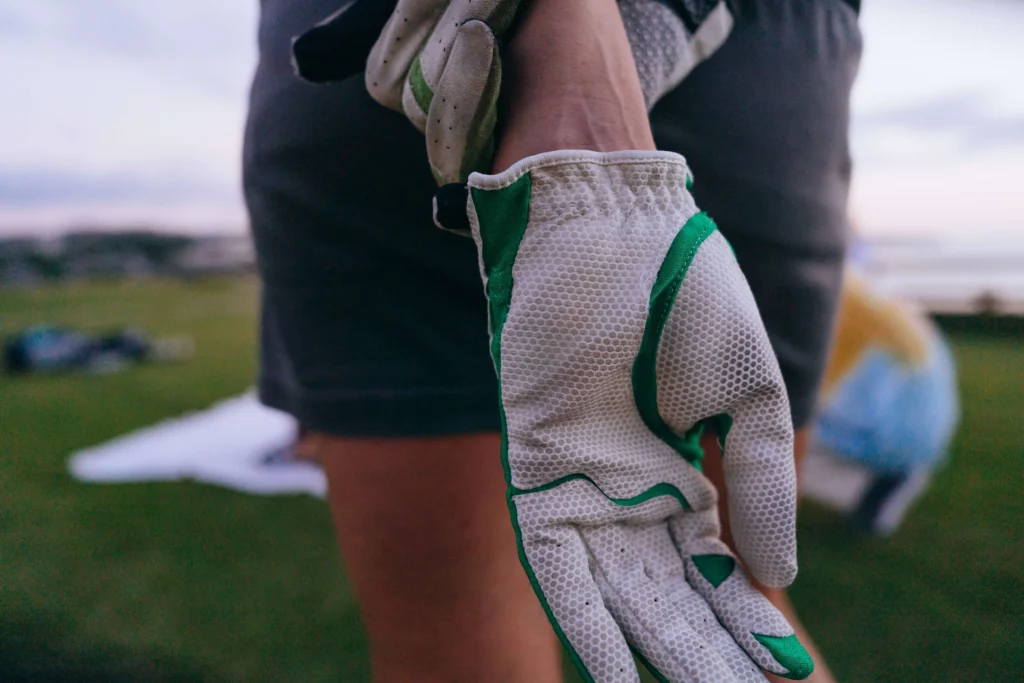 Practice and Consistency
Regular practice is key to honing your skills. Allocate dedicated practice sessions to work on different aspects of your game, including putting, chipping, and driving. Consistency is crucial, so make an effort to practice regularly.
Proper Technique and Form
Developing proper technique and form plays a pivotal role in a consistent performance. Consider taking lessons from a golf professional who can guide you in understanding the fundamentals and rectifying any flaws in your swing.
Seeking Professional Advice
Don't hesitate to seek advice from professional golfers or instructors. They can provide valuable insights, offer personalized tips, and help refine your game. Taking lessons or participating in clinics can significantly accelerate your progress as a beginner.
Final Arguments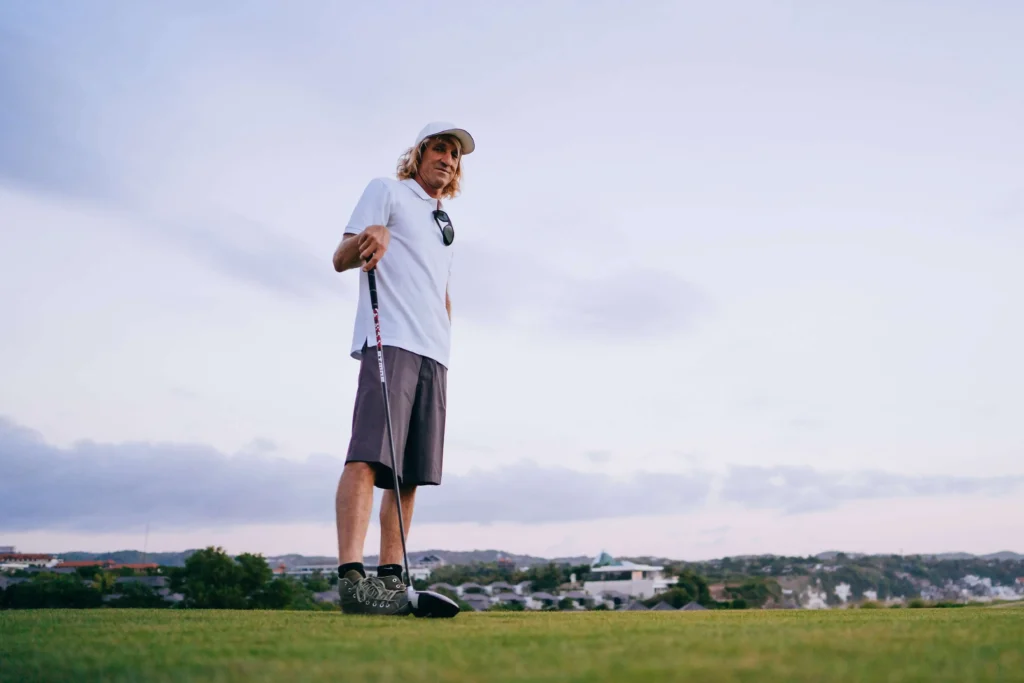 Selecting the right golf ball as a beginner holds immense significance in enhancing your performance on the course. Titleist offers a range of exceptional options tailored to suit the needs of novice golfers. Take into account factors such as construction, compression, and durability when selecting the best Titleist ball for your game. Armed with the appropriate ball, consistent practice, and proper technique, you'll be on your way to swinging success in no time.
FAQs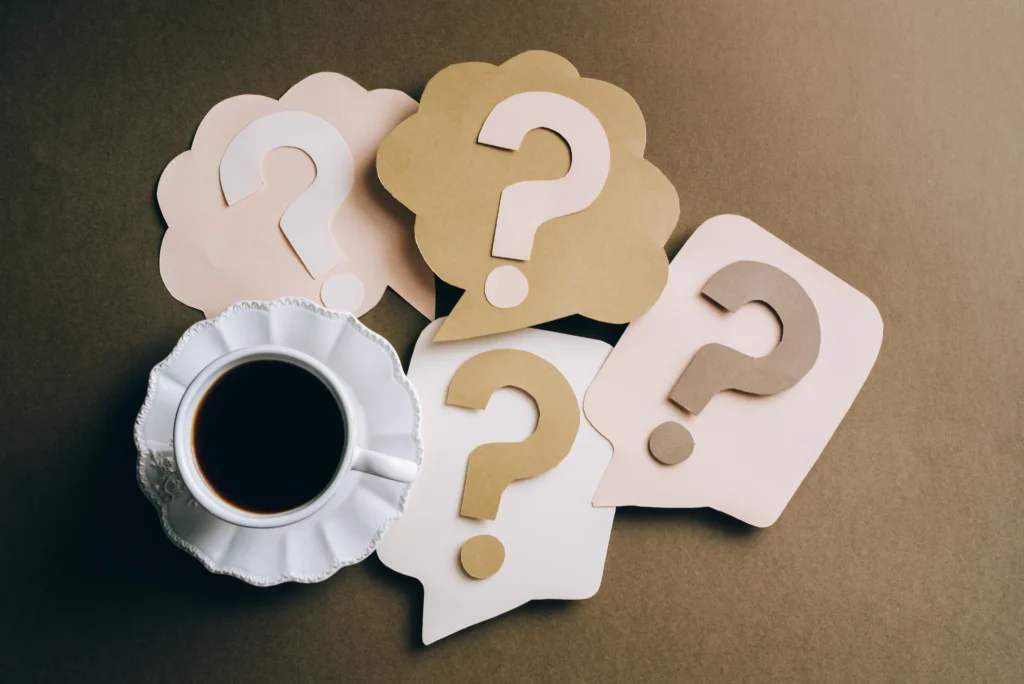 Can beginners use professional golf balls?
While professional golf balls offer advanced performance features, they may not be the most suitable option for beginners. Beginner-friendly balls, such as the Titleist options discussed in this article, offer forgiveness and help maximize distance and control.
Are Titleist golf balls suitable for players with high handicaps?
Yes, Titleist golf balls are made to accommodate players of all ability levels, whether you're a high-handicap player or a seasoned golfer.
How many golf balls should beginners carry in their bags?
Carrying an adequate quantity of golf balls is essential, especially for novices. It is recommended that you keep at least a dozen balls in your bag to ensure you have enough for a full round, taking into account any missing or broken balls.
Do Titleist golf balls make a difference for beginners?
Yes, Titleist golf balls can make a significant difference for beginners. With their design features optimized for forgiveness, distance, and control, Titleist balls can help beginners improve their overall performance on the course.
Should beginners prioritize distance or control when choosing golf balls?
The choice between distance and control depends on your playing style and personal preferences. Beginners often benefit from a balanced approach, selecting balls that offer a good combination of distance and control to improve their overall game.